Raw cakes are everywhere nowadays. They've become popular since they are healthy. I would say they are healthier than the average cake, but they are full with natural fats (too many nuts for one day). A bit too much if you ask me. So I came up with this cheaper and lower in fat version of a raw ice cake. It's easy to make and taste very good. You will not need enormous amounts of nuts and dates to make this one. I simply replaced the big amount of nuts for less nuts and used some frozen bananas instead. So let's do this. Let your fridge by your oven!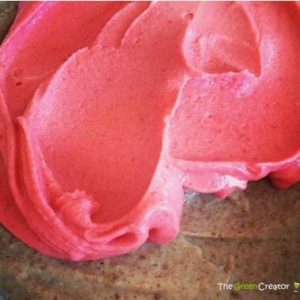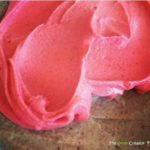 Low Fat Raw Ice Cake
Prep Time:

15

Total Time:

15 minutes
---
A cup of mixed nuts (such as raisins, hazelnuts, walnuts, almonds and so on). Use whatever you find tasty.

Two cups

of water
Two frozen bananas
Frozen strawberries
Cinnamon
---
Instructions
Soak the mixture of nuts for about half an hour in some water. After that you should give them a good rinse and blend them with some cinnamon and water in a high speed blender. Pour the mixture in a round shaped tin and let it freeze. Depending on your freezer it should be frozen after more or less half an hour. For the topping blend the frozen fruits (strawberries and bananas) in a high speed blender. It should have a creamy texture. If not, you will need to add another (frozen)banana. This wil create your second layer. This should also be in the freezer for about half an hour. After that it's time to enjoy!
---
Recipe Card powered by
Begrijp je hier helemaal niets van? Geen probleem. Stuur me een mail met deze link en je ontvangt dit artikel in het Nederlands.